You will lost your results on this session
What's happening?
Add to wordbook
Cut a part
Add to clipbook
Unable to access microphone
Unable to access microphone. Please do the following to ensure that your permissions are enabled properly.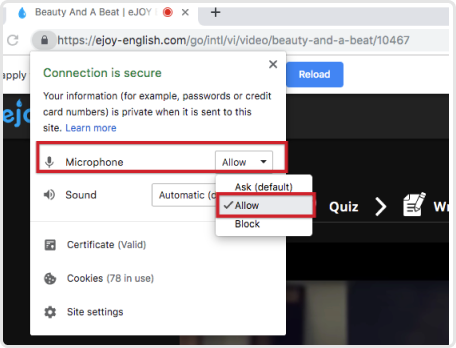 Pause (Space)
Mute (M)
Slow (S)
Loop (L)
Settings
Theater Mode (T)
Full Screen (F)
Your browser doesn't support full screen mode.
0%
Next
Try Again
Compare
Video info
Learning words
Emily Blunt Gets a Backstreet Boys Surprise for an Unexpected Duet
"Mary Poppins" star Emily Blunt admitted she still has a fear of singing in front of people, so Ellen pushed her to face her fears by taking the stage. Luckily, the Backstreet Boys made a surprise appearance to help her out and sing their classic hit, "I Want It That Way." Cre: TheEllenShow
Word has defined
You haven't looked up any word. Click on subtitle to look up.