You will lost your results on this session
What's happening?
Add to wordbook
Cut a part
Add to clipbook
Unable to access microphone
Unable to access microphone. Please do the following to ensure that your permissions are enabled properly.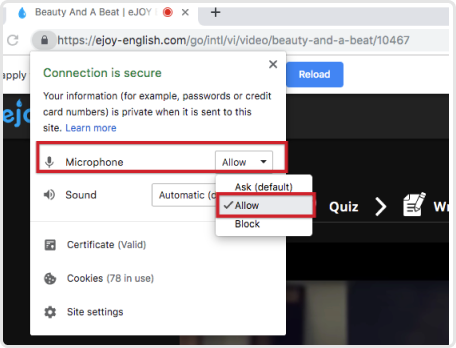 Congratulations!
You've earned
Shortcut list
[a]

Previous subtitle

[d]

Next subtitle

[←]

Previous subtitle

[→]

Next subtitle

[e]

Show/Hide subtitle

[c]

Show/Hide subtitle

[s]

Slow speed

[r]

Record in speak game

[space]

Play/Pause

[home]

Restart

[0]

Restart

[f]

Full screen

[m]

Mute

[q]

On/Off Auto pause mode

[↑]

Volume up

[↓]

Volume down

[l]

Loop 1 sub

[shift + 1]

Select loop start

[shift + 2]

Select loop end

[shift + 3]

Start looping AB
Pause (Space)
Mute (M)
Auto pause - Delay showing subtitle (Q)
Slow (S)
Loop 1 sub (Ctrl + L)
1
Start looping AB (Shift + 3)

AB

Start

Start loop (Shift + 1)

0:0:0

End

End loop (Shift + 2)

0:0:0
Settings
Theater Mode (T)
Full Screen (F)
Your browser doesn't support full screen mode.
0%
Next
Try Again
Compare
No edited transcript found.
You must login to edit subtitle!
Delete edited transcript.
Are you sure you want to delete your edited transcript?
Your transcript on this device is now updated.
Click here to download video transcript
Click here to copy video transcript


You haven't finished recording. The audio file will be incomplete. Do you want to continue downloading?
Video info
Vocabulary
Neil deGrasse Tyson Teaches Scientific Thinking and Communication | Official Trailer | MasterClass
Neil deGrasse Tyson was just nine years old when he became fascinated by the mysteries of the cosmos. Today he's known worldwide for inspiring others to consider the world—and the universe—around us. The astrophysicist, director at the world-renowned Hayden Planetarium in New York City, and science influencer has been a powerful advocate for science literacy with a popular television series and the NYT–bestselling book Astrophysics for People in a Hurry. He's been awarded the U.S. National Academy of Sciences Public Welfare Medal for his "extraordinary role in exciting the public about the wonders of science." Now he's teaching you how he connects with audiences around the world.
Word has defined
You haven't looked up any word. Click on subtitle to look up.